I'll add later some information about DOS in common and about Dr. DOS which had his origins in CP/M.
I gonna mention it also here if those pages are ready.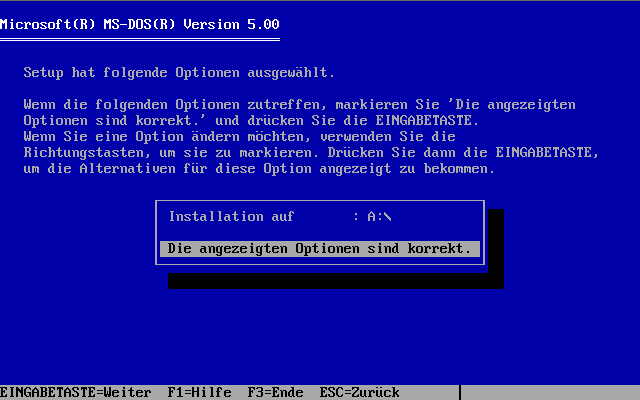 This was a major upgrade. It allowed parts of DOS to load itself in the high memory area and certain device drivers and TSRs to run in the unused parts of the upper memory area between 640K and 1024K. This version also added support for IBM's new 2.88 MB floppy disks. An improved BASIC interpreter and text editor were included,.. weiter lesen...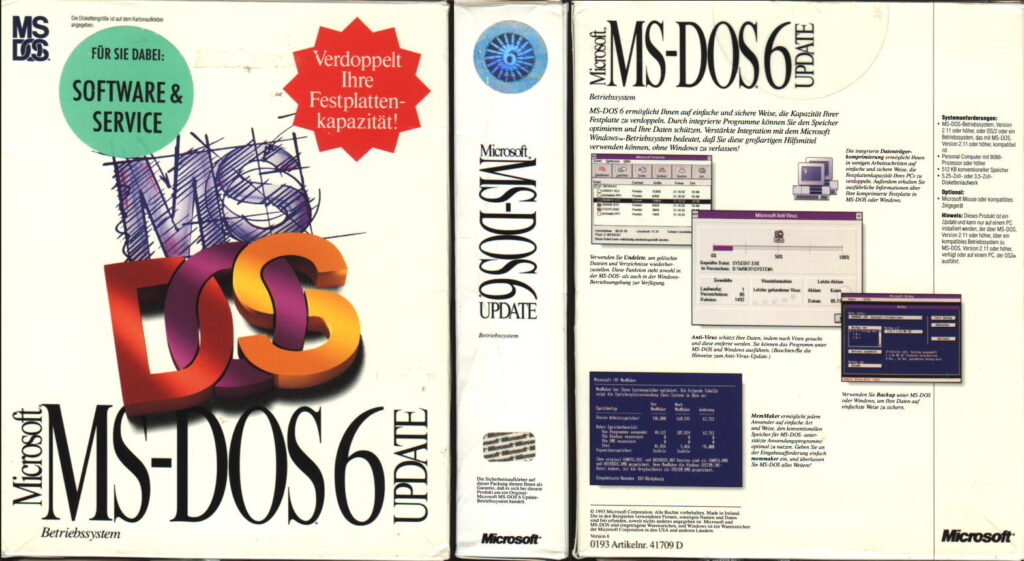 This was a catch-up with Novell's DR-DOS 6. It added a disk-compression utility called DoubleSpace, a basic anti-virus program and a disk defragmenter. It also finally included a MOVE command, an improved backup program, MSBACKUP and multiple boot configurations. Memory management was also improved by the addition of MEMMAKER. A number of older utilities, such as JOIN and RECOVER were.. weiter lesen...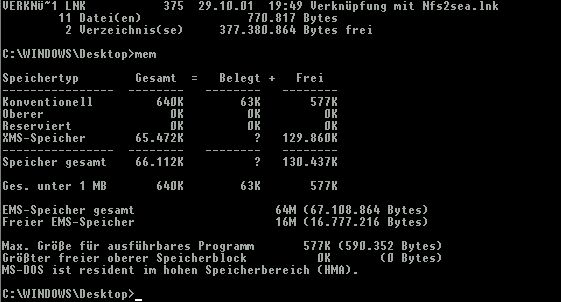 These versions are versions which were shipped with Windows. Version 7.0 was shipped with Windows 95 and supported only 2GB HDD (FAT 16) only the Windows 95 version B supported FAT 32 and HDD above 2GB (DOS 7.1). DOS 8.0 is shipped with Windows ME – the last Windows version which needed DOS as basic OS.