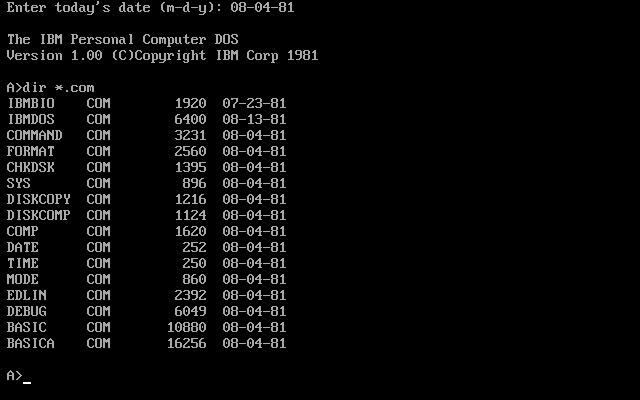 MS-DOS 1.0/1.1
The original version of MS-DOS. This was a renamed version of QDOS which had been purchased by an upstart company called Microsoft.
MS-DOS 1.0

released

floppy

august 1981

5 1/4 Zoll
one-sided: 160 KB

none
Just before releasing version 1.25 there was a version 1.1.
I write the info about that version here and don't create an extra entry for it as it was directly replaced by version 1.25.
MS-DOS 1.1

released

floppy

1982

5 1/4 inch
one-sided: 160 KB

none